Sheffield Half Marathon
So we've been training for this race for the past 3 months now and what a superb day we all had. The temperature had dropped and conditions were almost perfect apart from the slight wind.
I'm so proud of everyone who ran yesterday. For some it was their first attempt at the half marathon distance. While others were unsure of what time to aim for due the severity of the first 5 miles being all up hill, many surprising themselves with a great finishing time and then there were others who went pb hunting, including myself.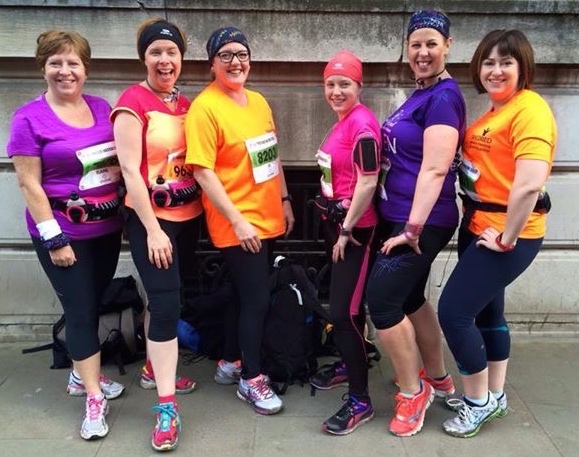 It was great to see so many of you cheering us on at various stages throughout the race and glad some runners managed to get our bag of jelly babies that my family and friends were handing out in Dore. You know who you are! Nadia, Ben, Arianne, Stuart, Lucy H, Kerry, Lucy T, Steve, Ruby, Karis, Rodger, Tanya, Helen R, Clair H, & Chris B. I'm sure there were plenty more of you but I just can't remember!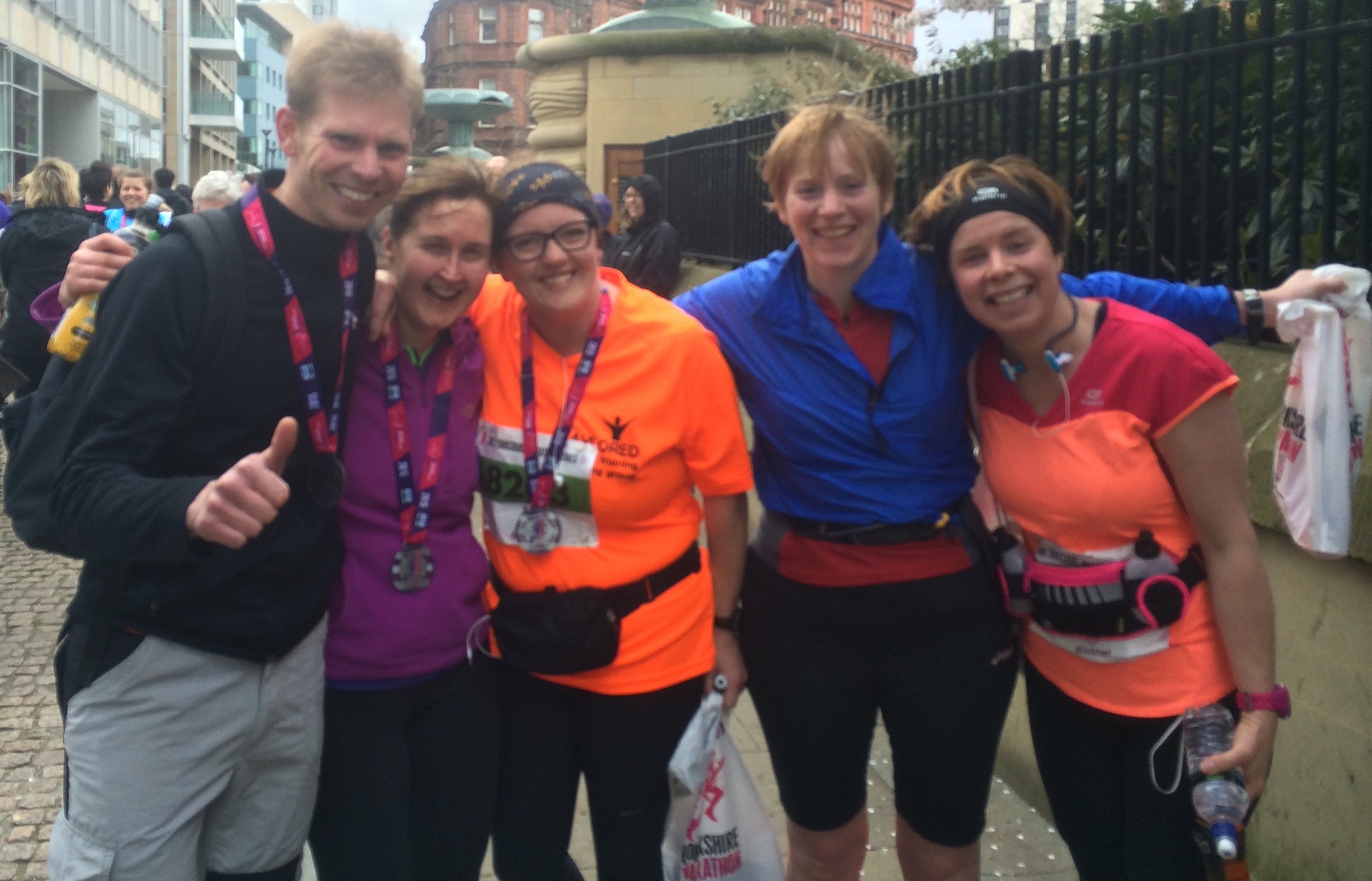 All in all a fantastic race, well supported which makes a huge difference and we'll be back again next year. Thank you to everyone who marshalled and supported the race.
Results
Adam Taylor – 1:20:13 (NEW PB)
Tom Hindmarch – 1:23:54 (NEW PB)
Jennie Machan – 1:56:26
Jo Gruchy – 1:57:16 (PB & First Timer)
Gerry Bennet – 1:59:04 (PB & First Timer?)
Jonathan Pagdin – 2:00:06
Georgie Lindsay – 2:09:57
Clair Scaife – 2:11:08
James Hope-Gill – 2:12:05
Kath Hindmarch – 2:12:53(NEW PB)
Donna Ricketts – 2:16:20 (PB & First Timer)
Jo Stone 2:16:24
Neil Bartlett – 2:19:35
Amy Cooke – 2:20:18
Nancy Stuart – 2:28:55 (pacer)
Anna Smith – 2:33:01 (PB & First Timer)
Sally Darley – 2:33:01 (PB & First Timer)
Jules Hope-Gill – 2:33:01
Elaine Bartlett – 2:35:08 (PB & First Timer)
Ellen Badger – 2:36:06 (NEW PB)
Amy Micthell – 2:41:15 (PB & First Timer)